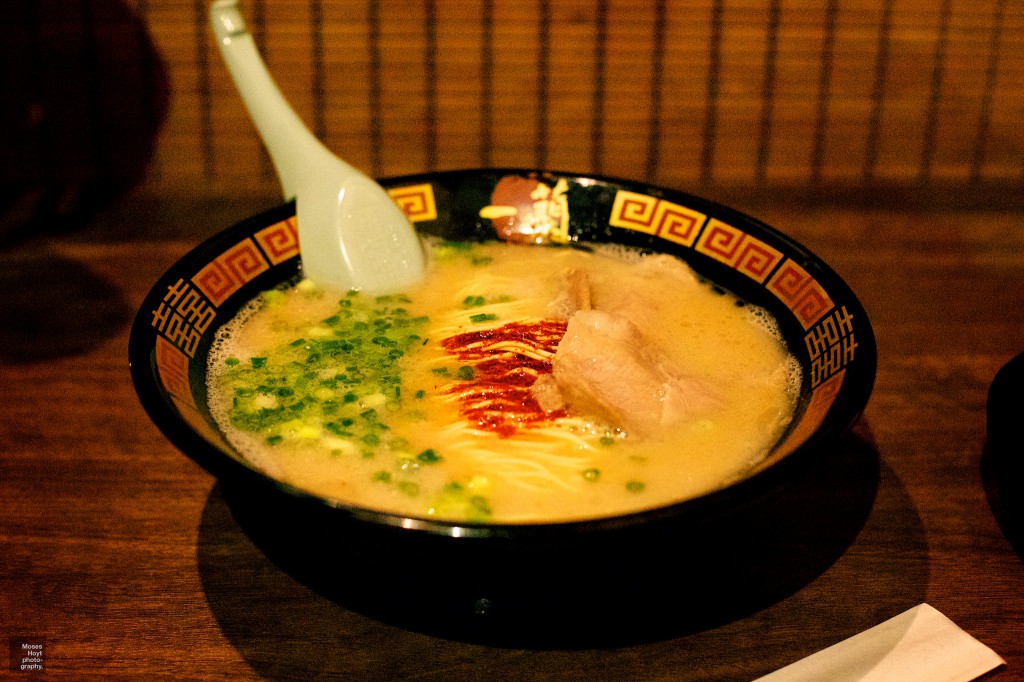 So one of the things that I missed while I was away from Japan was ramen. Last time I was here I remember going into this small little place in Harajuku, guessing what looked good from the vending machine menu and the pictures on the wall, and ordering it. What I got was a fantastic bowl of tantanmen-esque noodles. Absolutely fantastic. Literally like nothing I'd ever tasted back home. Once getting back to the UK, I've looked around for more great ramen. Any style, I just wanted something vaguely authentic and Japanese. I couldn't find it.
I could get close, a shop would look like a authentic Tokyo ramen-joint (a hole in the wall/up some stairs etc.) but it wouldn't have a vending machine, nor would it only sell ramen and even the ramen that they would sell would be awful. Some places didn't even get that close.
Now that I'm back I've realised two main things. Firstly, I need to make the most of my diminishing 3 months here by visiting/tasting/sampling all fantastic different sorts of ramen (and udon and soba). There are some unbelievably wonderful little places that make some killer noodles on many a street corner in Tokyo, and I wanted to sample the best of the best. I can't quite use Yelp as I mentioned previously, but a New York Times article on the ramen fanatics from a couple years back (http://travel.nytimes.com/2010/01/31/travel/31ramen.html) put me in touch with a few blogs to check out. As a result I'm aiming/trying to go to all the places on the Ramen Adventures Best of the Best list. It may take a while, it may cost a little, and it may involve a little travelling, but I feel the adventure and the discovery will be worth it. Understanding the food and cuisine of a country is just a wonderful way of experiencing their culture.
Secondly, it would just be an incredible idea to uplift a super tradish ramen place from Tokyo and drop it in central London. It just would go down so well. Make it small, make it cramped, give it a vending machine with pictures, and most of all, make your own noodles and make some great great broth. Something transcendent. While I'm probably not the best person to do this – my skill in making great Ramen is essentially non-existant – someone should, and I would fully support them and big up their store if they did. If you're planning on running with something like this, get in touch, I'd love to help out in some way.
Anyway, I've started hitting up the restaurants on the list, and some not on the list. So far so great. Nagi Golden Gai was subliminally fishy (mackerel) with just the best atmosphere. Bassanova, which I caught on a quiet Monday night, was different, yet very pleasant. I'll be back there for sure just to get some sweet variation. And Ichiran, while not on that list, and a chain, was fun for the customization options. I had it super spicy and garlic-y as in the photo above. It didn't help accidentally getting the broth in my eye…