Recently I had the idea to make a coffee table from scratch. We needed one in our apartment and I figured the fun thing to do would be to make one. Here's how it went down.
I wanted the coffee table to include copper piping – I've waiting for a project that I could use copper pipe in for while. Wood-wise, I could get cheap CLS (probably spruce?) from the store nearby so that's where I went. These were my plans: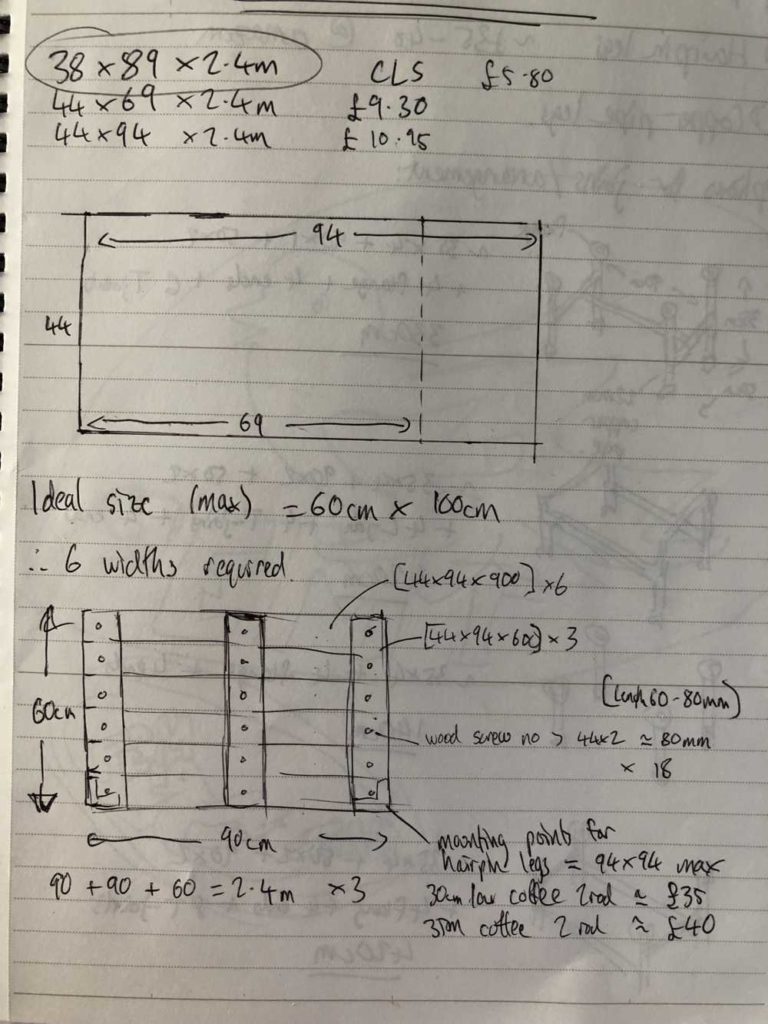 I had a rough idea of the size that I wanted to make, so it was a case of finding a decent cross section of wood that would work and was cost efficient.
The legs were a little harder to work out – the sizing for the mountings was a proprietary one and the copper piping was only available in metric sizes. I ended up buying a few diameters of pipe before it worked out.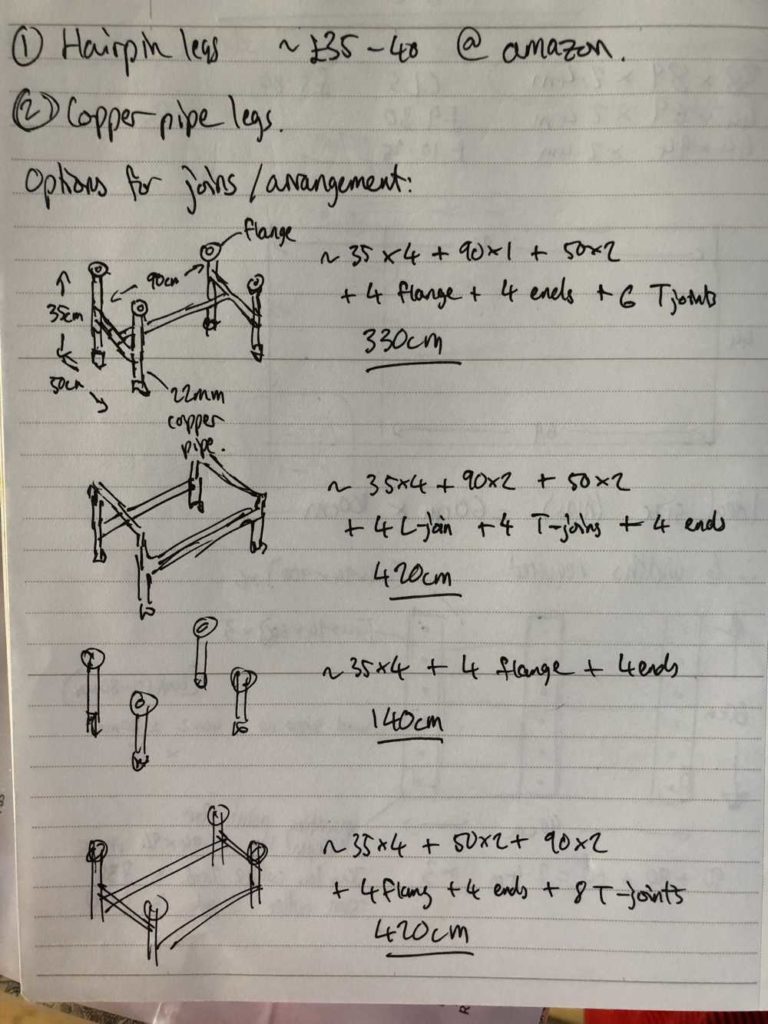 There's a few ways of putting legs on a table. I had considered hairpin legs like the earlier dining table project that I made – but they're a lot more expensive and didn't involve me using copper. In the end I settled on the simple 4 leg pattern above as it used considerably less pipe and was going to be simpler to construct.
For the fittings to the table I discovered some great pre-made ones (probably intended to be used for making hand railings) and ended up going with
these
. Initially I thought they would work with 22mm copper pipe – but that turned out to be too small so I went with 28mm, and they worked great!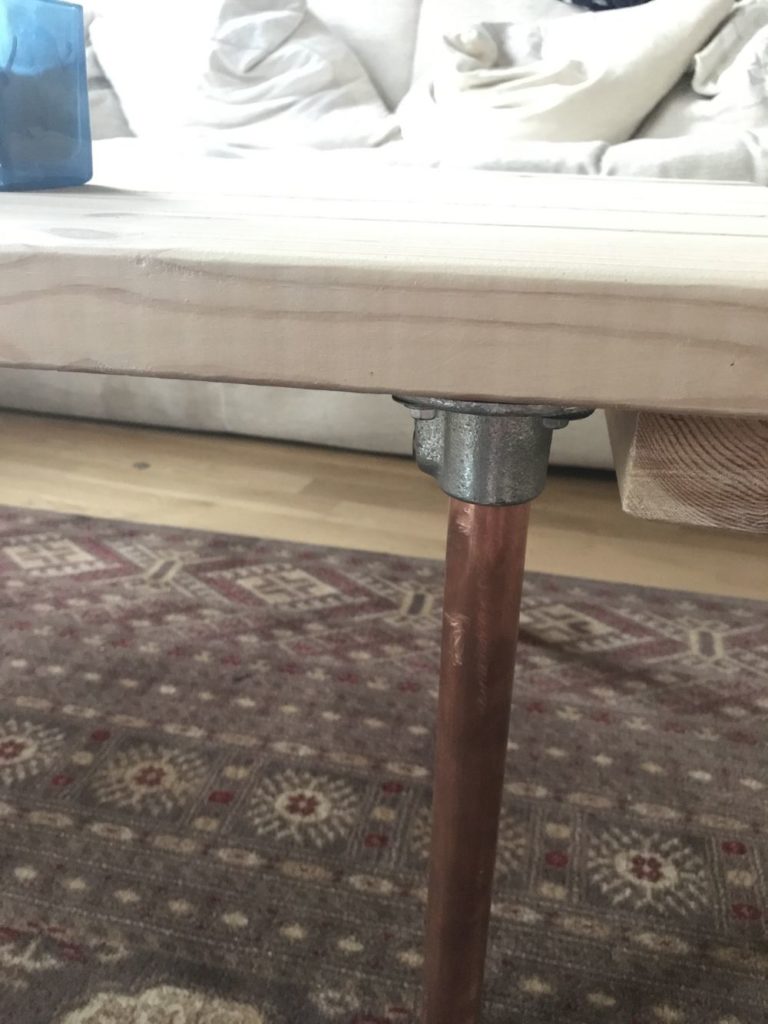 For finishing the table, I had some white matt wax lying around, and this worked great. Not too shiny and adding a whole bunch of durability to an otherwise soft wood.
Parts list
4 x Interclamp 131 Wall Flange in A27 size @ £2.09 each
1 x 2m of 28mm copper pipe @ £13.18
4 x A27 plastic stop end @ £0.23 each
~3 x 2.4m 38mm x 63mm CLS @ £2.50 each
Wood screws
Ronseal Matt White Varnish

Total: About £30