As the first of my projects to make more furniture and household objects, I settled on the biggest need in the house at the time. A table.
We wanted something long that we could use equally for working on or for hosting dinner parties around. There are admittedly a lot of off the shelf (or table…) options out there, but we wanted something special and something a lot cheaper too.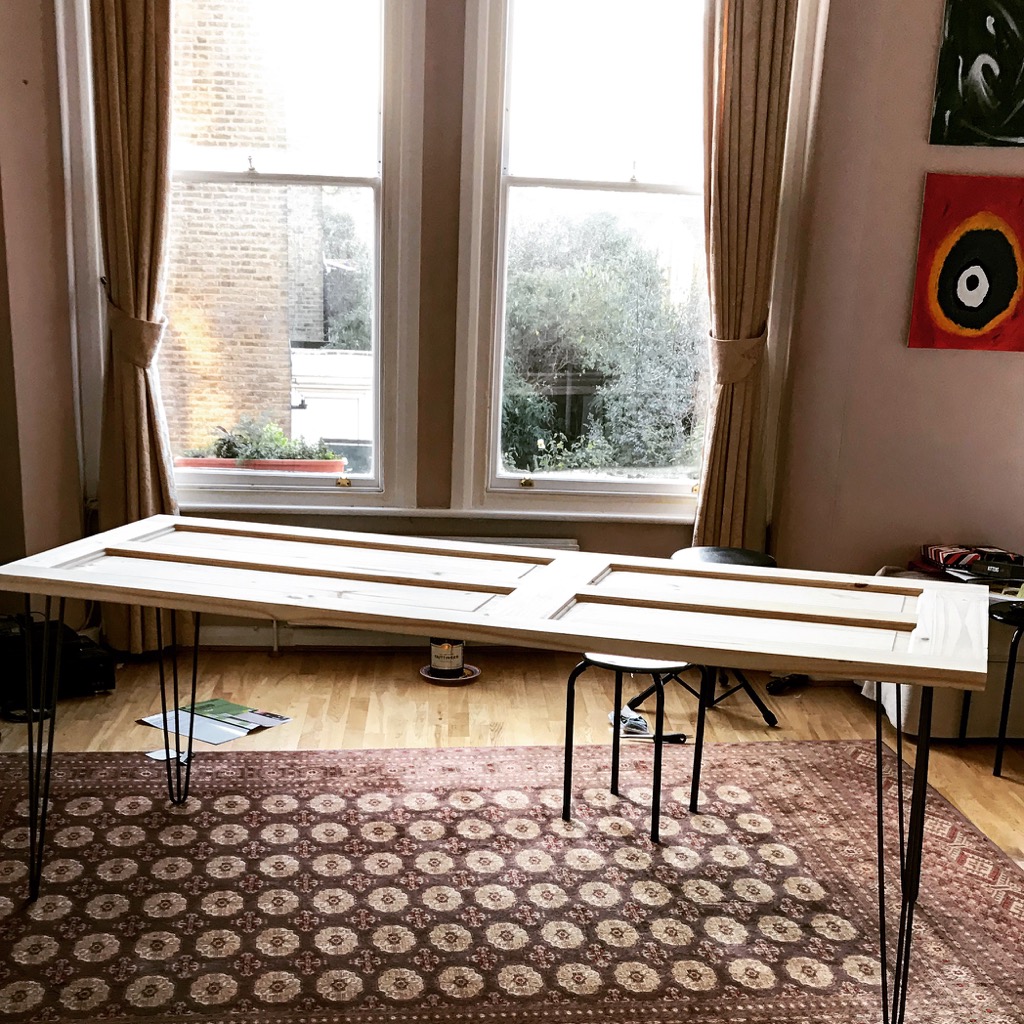 I'm not sure how I came up with the idea for a door as a table, but browsing Homebase one day, I realised that the fairly solid pine doors were pretty cheap and a plan was hatched. Hairpin legs were acquired from amazon and the whole construction took under an hour.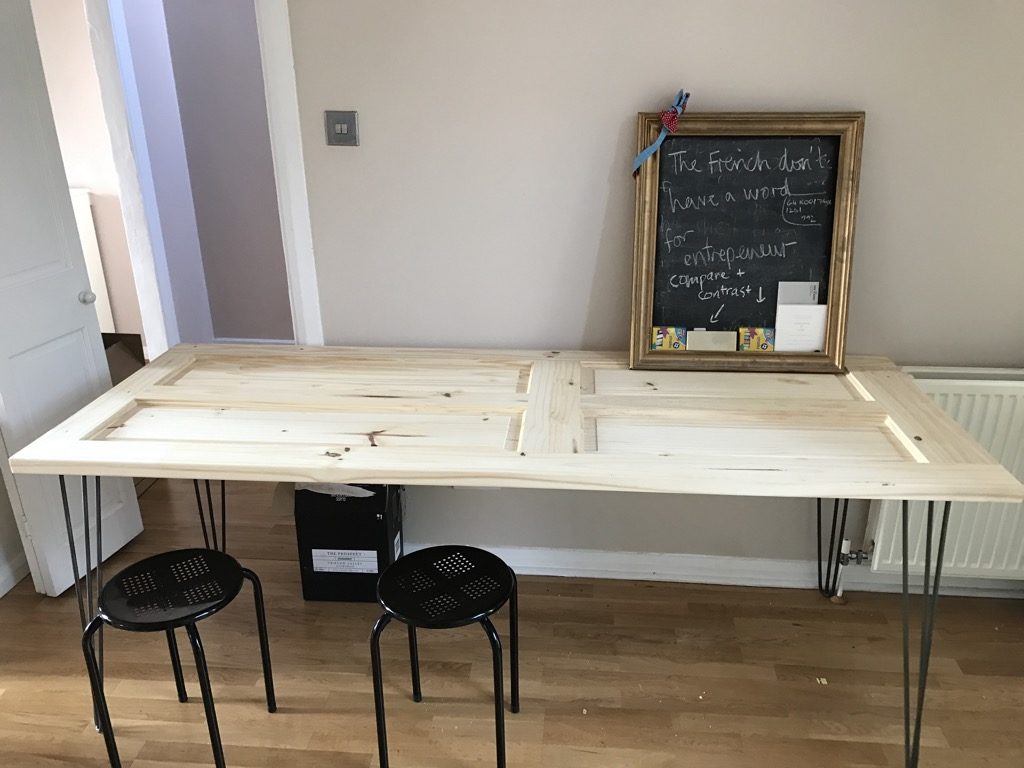 I eventually coated it in a matt white wax to give it a little more texture and durability. The panels in the door were a little annoying to begin with, but you get used to them eventually (and they quite nicely contain any spillage…).
Parts
Pine 4 panel door from Homebase ~£30
71cm clear coat steel 3 rod hairpin legs from Amazon – £45
Ronseal white wax ~ £10